Devourer- High gain preamp
$

340.00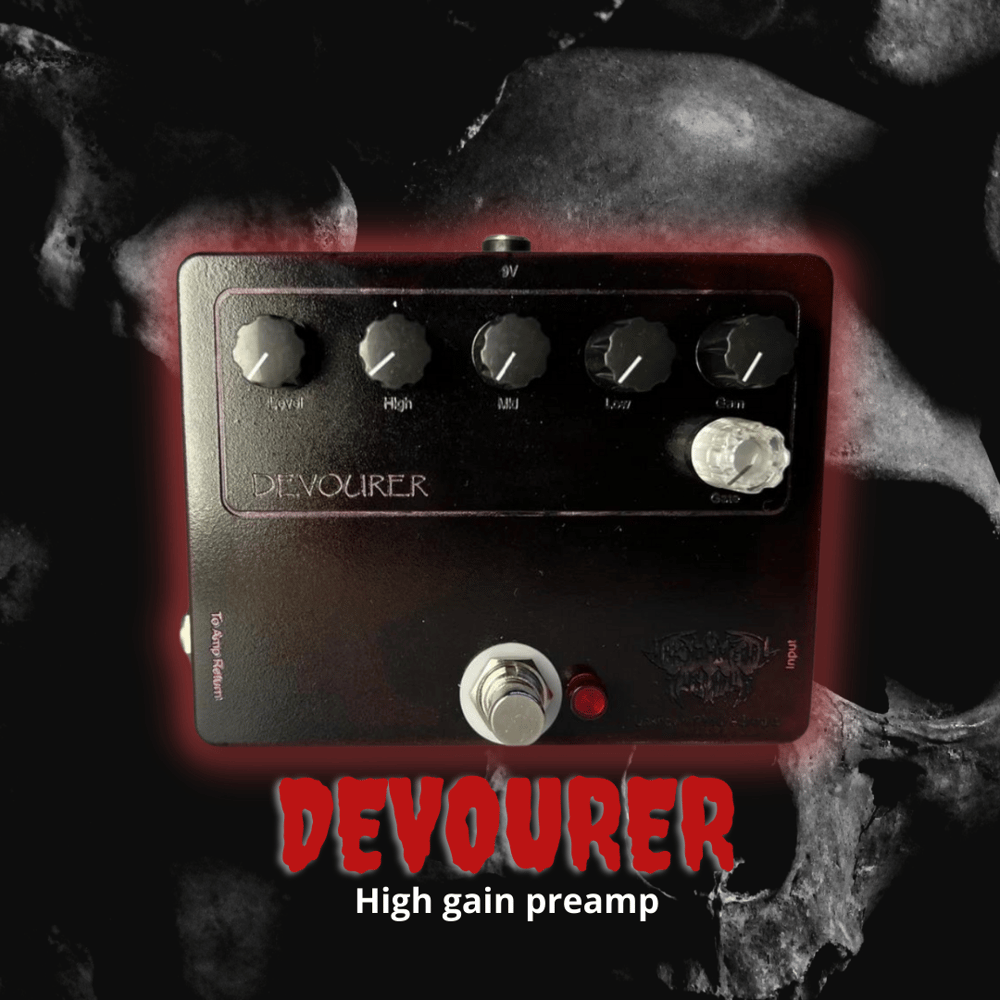 Devourer is high gain solid-state preamp.
Designed to get 90's American death metal tone.
Controls
Level - Control the overall level for this pedal. This is super high output so please turn down to Zero then set your desired volume.
High - Control highs
Mid - Control Mids
Low - Control Low-end
Gain - Control gain. (**3 o'clock is maximum )
Gate - Control the clarity of your tone
Power - 9V 100mA. Centre negative. Do not give higher voltage than 9V.
This is preamp and very high out put so please turn down the level to zero when u plug into your amplifier (it may damage your amp and speakers).
There are three ways to use this pedal. 1 - Use it on clean channel on your amplifier, 2 - Plug directly into power section of your amplifier ( plug into return), 3 - Plug directly into the power amplifier. Again please make sure to adjust volume from zero to your desired volume.
This is prototype so design and some components may differ from regular production. If you have any questions, please send message before submit your order.